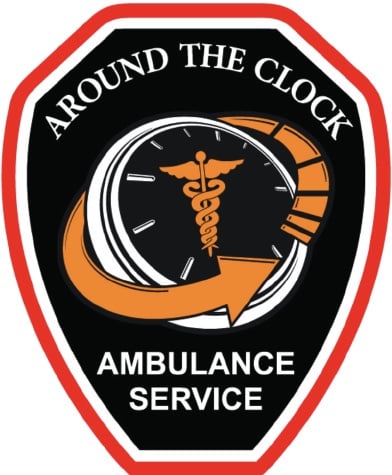 Thank you for your interest in Around The Clock Medical Transportation. We are constantly looking forward to expanding our staff of dedicated professionals. Our staff consists of compassionate and experienced individuals who are dedicated to helping and providing top-notch care to our patients. We are also pleased to know that a job opportunity with ATC aligns with your career goals and/or aspirations.

Our comprehensive screening ensures that Around The Clock employees meet rigorous standards for professionalism and reliability. Screening includes testing, thorough background checks and verification of all qualifications and licenses.
We are an equal opportunity employer. We welcome and celebrate diversity and we are committed to creating an inclusive environment for all employees.
Positions Available:
Basic Emergency Medical Technician - EMT B
Drivers
Dispatchers
We are looking for qualified and motivated people to work out of our Gary base. Our primary service areas are Lake, Porter and LaPorte counties.

We are looking for both full and part-time workers. We will also work with your schedule if you are pursuing your education of if you just need a certain start and/or end time.
REQUIREMENTS:
High school diploma or equivalent
Must be EMT-B licensed or able to obtain within 2 weeks of employment a State of Indiana EMT-B License
Must successfully complete ATC's interview process ad Protocol exam
Possess current CPR credentials
Must be able to pass a drug screen and background check
Knowledgeable and skillful of obtaining and receiving daily work logs and assignments using smartphones and tablets
Must possess excellent attitude and interpersonal skills
Must possess excellent communication skills to interact with clients
Must have excellent written skills
RESPONSIBILITIES:
Assess the patient to ensure ambulance transportation is medically necessary
Write Run Reports reflective on the event regarding calls, with attention to detail
Adheres to the Corporate Compliance Program, including confidentiality of HIPAA protected health information
Provide appropriate patient care during transport and give full report to clinical personnel at receiving facility
Complete a daily inventory vehicle maintenance checklist as required and report any malfunctions
Assist crew members in maintaining the cleanliness and professional appearance of ATC's vehicles
Attends scheduled staff meetings
Performs other duties as assigned by manager
JOB TYPE:
Full time and Part time
*Competitive starting pay
*Medical, Dental, Vision
*401 K
*Continuous training and growth opportunities